Hi everyone...I know I disappeared again. Real life got real complicated real fast....that's a whole lot of REALITY...lol.
One thing I am doing is merging my Dorothy'sCreations personna with my shop and I will now be Print Cut N Create with Dorothy'sCreations. I will be transitioning this blog over to my new personna blog: http://printcutncreate.blogspot.com.
Since I am just about all gone over to hybrid scrapping, cardmaking and crafting, it just seems like the best thing to do. I won't abandon this blog yet as I want those who are interested to find their way over to the new blog to follow or bookmark. You may find double posts here and on the new blog for awhile.
I've been designing again though and I have new products in my shops. Now these are my "babies" as I've put a lot of work into them. These PNG Templates I am doing are so so so easy to use in your graphics program. Just add your digi graphics to them, merge and print. I have even made a couple of videos to show you how to use one of the templates and how to make the card!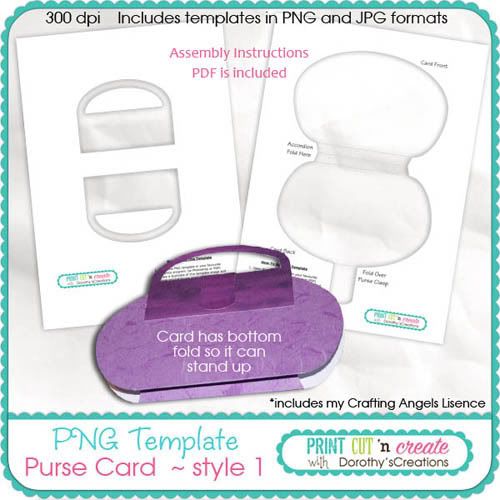 Here are the 2 videos I made..Part 1 shows you how to use the Clutch Bag PNG template and Part 2 shows you how to assemble the clutch bag card. But the instructional video for the PNG template uses the same technique for all my PNG templates. Hope you enjoy!