Hi there, Dorothy here and I have a new creation in my shop. This design is available in a format for everyone so no matter whether you scrap, craft or makecards, you will find something you will like! All are on sale 20% off for this week only
Here is BATHTIME RELAX!
This is the Bathtime Relax Digital Scrapbooking kit…it's available in PNG/JPG format and a pack for those who use Craft Artist Pro:
Here is the link to the
Bathtime Relax Kit for Craft Artist Pro
.
Here is the Bathtime Relax Cardmaking kit containing decoupage, pyramage and topper sheets as well as 6 backing papers. This set comes in both A4 and US Letter sized sheets.
You can also get the individual Bathtime Relax Decoupage and Pyramage sheets on their own if you don't want the whole kit.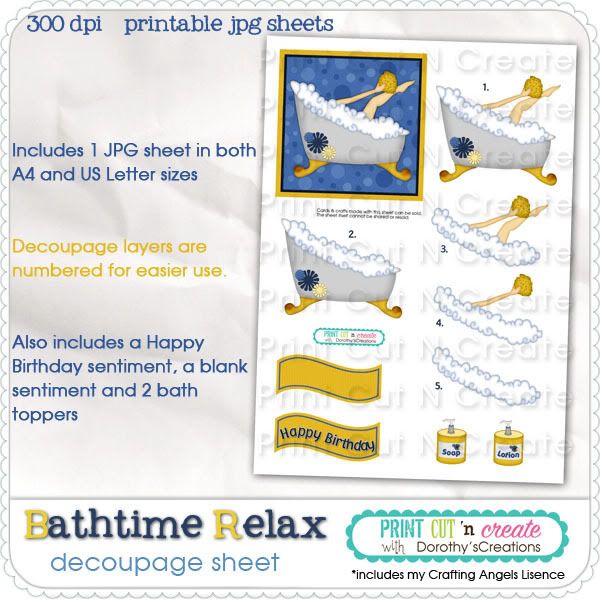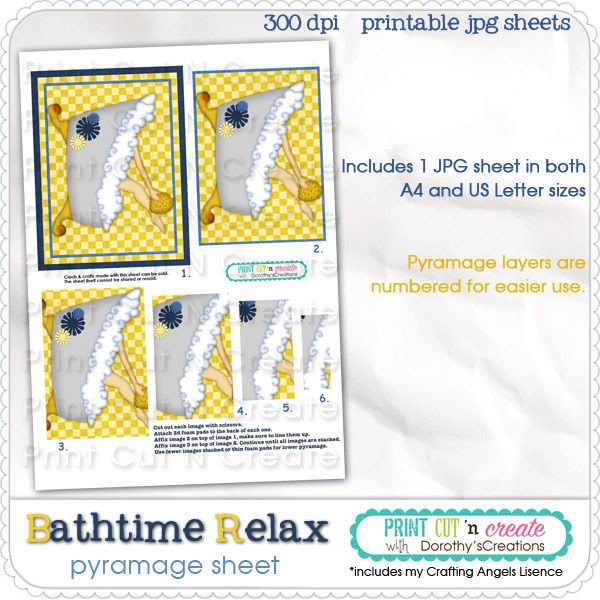 I hope you like them...thanks for reading!
Hugs, Dorothy