Hi everyone!
I know I know it's Thursday...lol. Yesterday was a turmoil around here so I had to wait until this morning to make the video. I sure hope you like it!
I'm showing you how to "inchies" or inch square blocks of images on your cards using lots of distressing and wrinkling.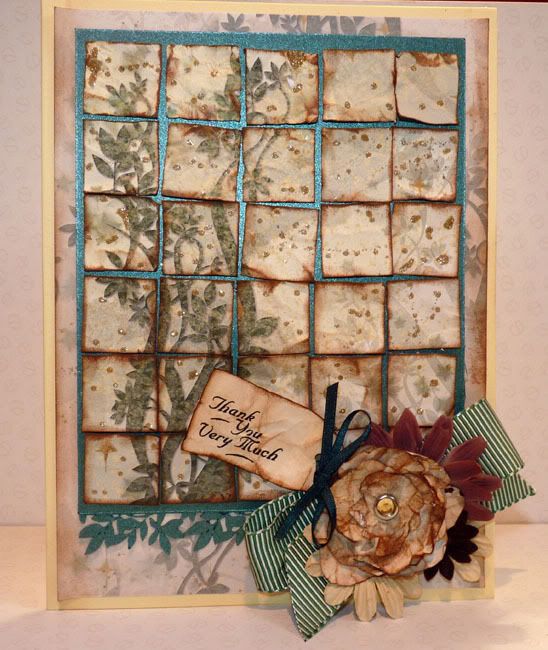 First I created my main image motif in Photoshop and as I say in the video, here are links to creators of the brushes I used in making the image:
OBSIDIAN DAWN - http://www.obsidiandawn.com
1lovesdevine - http://www.vectorarts.net/photoshop-brushes/free-ornament-photoshop-brushes/
Here are the measurements and supplies used in making the card:

A5 card base in yellow
Backing Paper - 14.5 x x19.5 cm
Green Pearl Cardstock 300 gsm - 13 x 18 cm
Image Motif - 12.5 x 15 cm
Glue Pen
Gold fine Glitter
Distress Ink in Vintage Photo
Prima Flowers
Ribbon
Of course you can substitute with your own cardstock and backing papers..you cna also change the sizes just make sure you calculate them so the blocks will be even when divided into 2.5 cm squares.
Enjoy the video!