I ended up not being able to do a video this week as my video camera set up had to be taken down due to the new desktop area I hav in my craft room now...sorry all!
But I do have a Friday Freebie today! Sometime you want to create a mini album, brag book or greeting card but get a little lost for ideas. Well this template today will help you with that! You can clip your digital papers to the layers using the PSD and TIF files, or you can change things around using the individual PNG files or just print out the JPG sketch and take it to your craft room to use as a visual blueprint of a card design. Add your own elements and embellies as well.
You have 2 sizes here: One is a 6" x 6" template for thos in the USA and one is a 15 cm x 15 cm template for those in the rest of the world.
I hope you enjoy this freebie...love to see what you create with it!
I made a mini scrap page of my recent holiday in Wales...here is me and my hubby John plus a sign from somewhere between Cardigan and Cardiff...lol.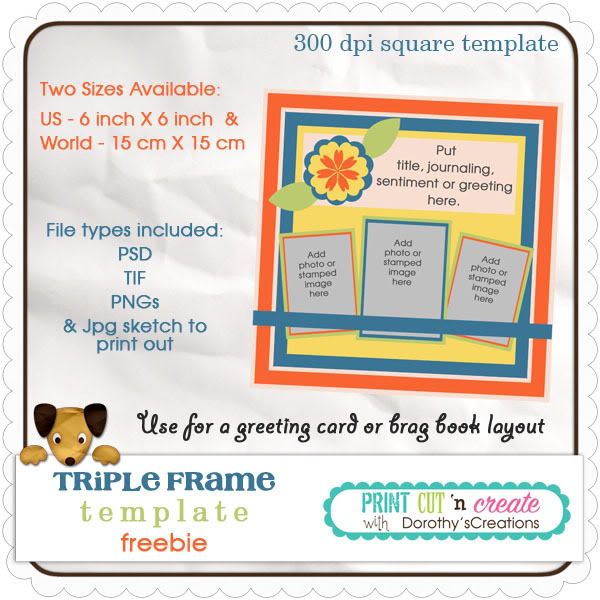 Download the 6 inch x 6 inch template HERE
Download the 15 cm x 15 cm template HERE