I am off to the Newmarket Racecourse for an evening out with my hubby, John. Every Summer, Newmarket has a Summer Series of Friday night concerts after the races and tonight's concert is with the Scissor Sisters! I've never seen them live before and I'm really looking forwards to it. We are leaving in a few hours but I just had to get your Friday Freebie up and ready for you.
Today I am giving you a free Digital Scrapbooking mini scrap kit. Of course you can use it in your crafting as well. (wink) I have also create a digikit pack for those of you who use the program Craft Artist Pro. Just the this week Create and Craft tv had this on sale and some of you might have bought it. So save this free kit and use this mini with your new program...lol.
I hope you like it....Flippin Flower!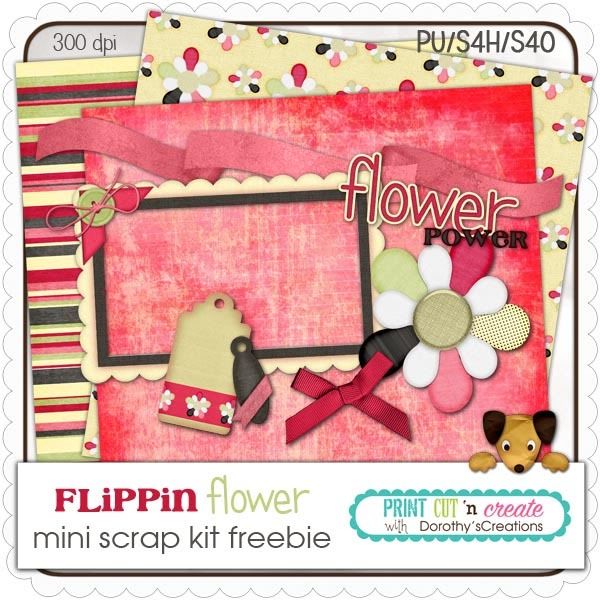 DOWNLOAD REGULAR KIT HERE
DOWNLOAD FOR CRAFT ARTIST PRO HERE